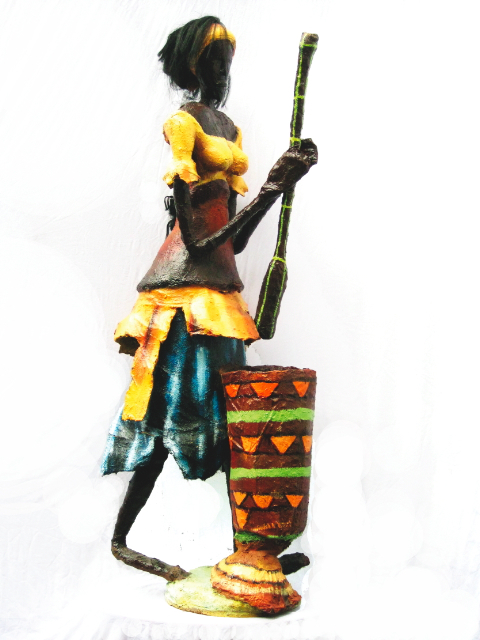 Exhibition "Trait d'union" – Rhode Bath-Schéba Makoumbou


From Thursday 26 until Sunday 28 March 2010.
Centre Culturel Français (CCF)
Rond-point des Anciens Combattants.

To highlight her return in her native country, after embarking on a 5 year international carrer with Belgium as a starting point, the artist will unveil her recent works including monumental sculptures and oil paintings. During those 3 days, a flat bed truck featuring an installation of sculptures will travel through the streets of Brazzaville city centre, essentially in popular areas, open markets, in order to promote art to local people who are not used to go to the places where artistic or cultural events are usually held. Rhode Makoumbou is very keen to show through dialogue with the local population that art can be a major force that will help people to unify or get some sense of unity.
All information about the artist can be found on her Website: http://www.rhodemakoumbou.eu